All The Colors of Chicago – Ultimate Guide Through Street Art & Murals
Chicago has a long and versatile history of murals and street art. The streets of this amazing city have brought to light some amazing artist some of which to this day is unknown to the general public. Graffiti and murals are so important to the residents of Chicago that a great number of them are also city-sponsored. However, with the ever-growing need for new buildings, most of the art gets destroyed or painted over by workers or vandals. 
A number of districts have joined forces to back up the local mural and street artists in order to protect their city's legacy. And now, Chicago is the home town of several street art districts that serve as open-air galleries for all citizens to enjoy.
The Logan Square and Wicker Park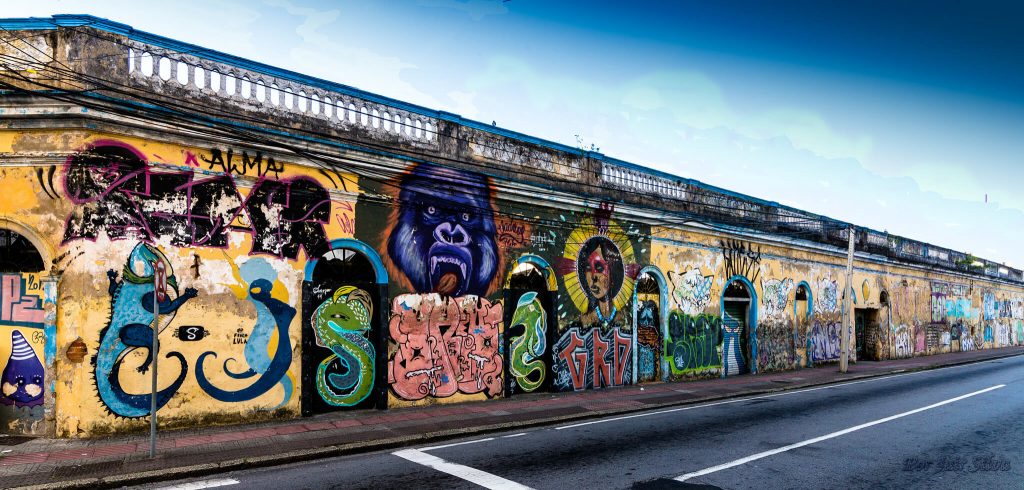 One of the top hipster neighborhoods according to Forbes magazine, Wicker Park is the embodiment of its unique local culture. Loaded with vintage stores, record shops, and coffee houses it is a perfect place that every fan of modern culture can come to relax. In this district, you will find the 1915 Logan Theatre with its almost intact vintage interior. It is also the home of the biggest farmers' market in Chicago. Moreover, it also a safe haven to over 50 captivating murals. Amazing murals like "Greeting from Chicago" (done after a postcard style), or some smaller ones like "Flight Risk" will leave anyone breathless.
The Wabash Arts Corridor
From the foundation of this district back in 2013, the murals have somehow been anticipated due to its distinct nature. A vibrant cultural hub was meant to become the home of different educational institutions, hotels, restaurants, and galleries. It was envisioned as a place of culture where people would come and surround themselves with knowledge and art. Therefore, the gradual shift to the most popular mural district in Chicago didn't come as a surprise. Columbia College Chicago, which also was a founding member of the entire district, supports the growth of these splendid murals by organizing competitive events. There is also a huge number of murals in this district done by international artists and independent art studios. 
But these murals are not just impressive in their composition but also in their size. Some of them are painted over several stories of buildings and there are also those that cover an entire block. The most popular ones are "From Bloom to Doom" and the "Impossible Meeting".
Pilsen District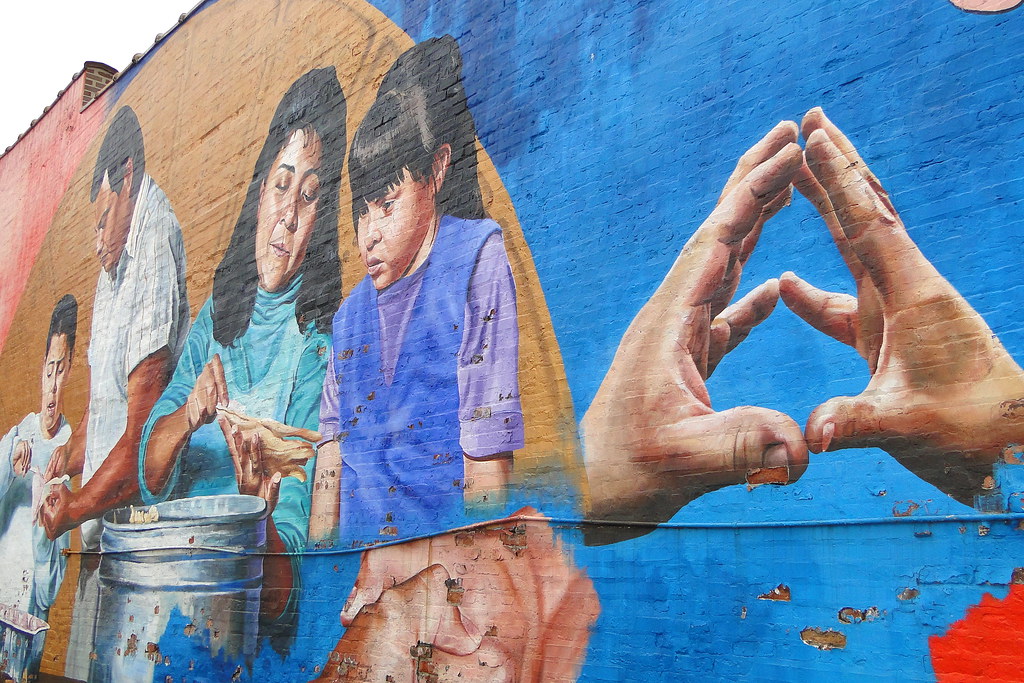 What can be added to a district already recognizable by is famous culinary establishments, iconic music, and unforgettable nightlife places? Murals, of course. Named as one of the coolest neighborhoods in the world by Forbes made Pilsen into a vibrant hub of young people looking to connect through local art, music, and food. Its street art also emerged as a way of commenting on the political situation in the country by the local Latino community. The importance of this street art is undeniable and it varies from huge murals like the "Peace" and "Declaration of Immigration" to a simple door piece called "La Dama".